Animal Success Stories
Click a letter to find an animal or
view all
.
Ethel
From Foster Home to Surrender Family - Just a quick note to let you know that both your kittens were adopted. Fred was adopted quick and Ethel was adopted just before Christmas. She went to a home along with Roxy another of my kitten to an older Lady's home that was just sweet on the both of them. I am sending you some pictures of Ethel. Thank you for letting us help you with the kitten it a pleasure to watch them grow and find there forever homes. Their Response - Your note brought tears to my eyes - happy tears! This is such good news - the best holiday present EVER!!! Thanks for being such a fantastic rescue group. Sending hugs your way - Rebecca and Darrel Awesome to make all happy!!!!
Iona
Our little Iona is such a joy. Buddy (AKA Winkie) is a good big brother to her. He lets her do all the tugging while he just lays there! My friend/co-worker, Diana, just adopted Marley from you. She said that Marley and Bo are getting along just fine. Patty Iona is a second companion adopted by the family. She helps to keep her older brother Buddy company, Iona was scared when she came into LOA. It took her some time before she would allow the family to give her love. Once she found out that they wanted to hold, pet, and play with her, she blossomed.
Buddy
Big brother to Iona.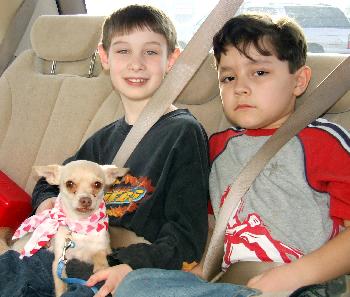 Teddy
Teddy and his new happy family!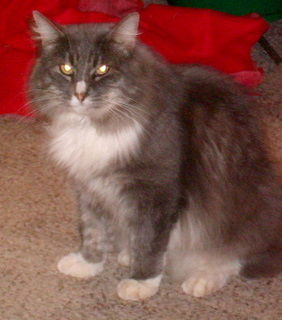 Smokey
Adopted 8/8/2008 Smokey was fostered for almost a year. He was already 3 years old when he was taken to the shelter because his mom had over 40 cats and could no longer take care of them. Smokey is a special guy. He does tricks for you that make you smile. He was passed over for adoption many times. Smokey finally found a great family and lives with 2 other male ragdoll cats. I am told he sits by the bowl constantly waiting for food and pets.
Click a letter to find an animal or
view all
.